Education
What You Need to Prepare for Your Newborn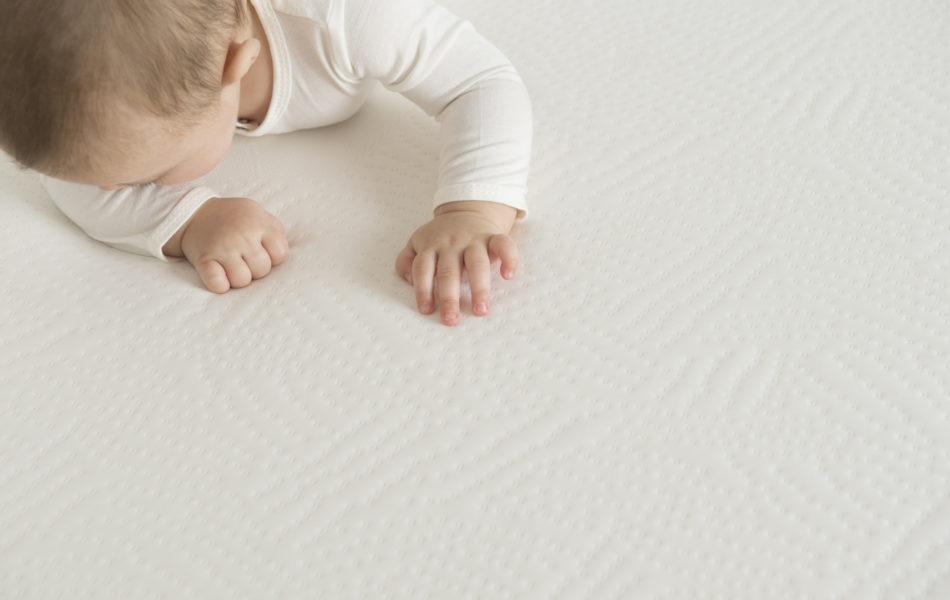 Being a first-time parent (or second, third, fourth or…. you're a brave soul if you keep going ;-), is a very exciting time filled with many unknowns. Even with all the reading and research, talking to friends, consulting with doctors, and listening to your intuition as parents, we still (and will) get thrown many curveballs in the process. We want to make sure we are prepared as humanly possible, so we often try to over-prepare (especially if it's the first kiddo). We buy the crib, the squeaky toy (don't do it!), the teething toys, the pacifiers, the swaddles, the strollers, and onesies (they should be named tonsies, trust me, you'll have a ton, probably more than you'll need!).  
As a first-time mom, 7 years ago, I remember this time of over-preparing. It was a time of excitement. And, after having 3 girls, I've learned some things along the way and by baby #2 and #3, I had nailed down the most important things I needed for my newborn. I tried to remain as clutter free as possible because as parents, we need as much mental space as we can get and less clutter = clearer mind.  
In addition to diapers, wipes and all the basic necessities for a newborn, I've put together a list of 6 essentials you'll need for your new bundle of joy.
1. Organic Mattress
On average we spend about a third of our life on our mattress. Okay okay, as parents this number may be significantly less, but a gal can dream, right? Newborns, especially in their first 1-2 years of life spend half of that time on a bed. Therefore, we should be mindful about the quality of mattress our newborns are sleeping on. Mattresses are often filled with toxic chemicals and although those chemicals may be deemed safe by the FDA in small amounts, I certainly didn't want to take any risks. This is why I made sure to get an organic mattress for my little ones. Bundle of Dreams, pictured above, is a great one if you are looking for something eco-friendly, devoid of harsh chemicals, and something that won't break your pocketbook. 
2. Receiving Blankets (many of them)
I used these more than anything else during the first year of all three of my kids. Make sure to have plenty of these on hand. Keep a stack by your bedside, stashed in the family room, and some in the car. These are fantastic for cleaning up messes (think poop, pee, throw up, snot, teething saliva, spilled milk, whatever you can think of — yes it will happen!). They are great for keeping little ones warm when you forget their jacket (trust me you will) or their diapers or wipes (yep, this will probably happen too). They also serve as great cover-ups for breastfeeding if you want some privacy. (If you want to flaunt it which I did as well, all the power to you and you most definitely have the right to do so (see my blog here for the rights of breastfeeding.).
3. Car Seat
You don't have to spend a fortune on a car seat, but I do think it's worth getting one that has an accordion visor on it that moves down to protect little one's face from the sun shining directly in their eyes. Also, make sure it has enough cushion on it to keep their little head stable and centered so when they fall asleep their heads don't droop down. Graco SnugRide 35 is a good one that I recommend.  
4. Baby Carrier
 I'll warn you, these aren't cheap, but they are worth it. If you want to get anything done (except holding your baby all day long with two hands) you should invest in a carrier. I recommend the Baby Tula or Ergo Baby. You can also find them used on sites like Poshmark or Baby Wearing Facebook groups. I was able to work on my computer, pick up the house, make some food, put the baby to sleep, go on long walks, etc. with one of these and my girls loved being in them. Think of it as a built-in papoose. It is calming for a baby which means calming for mama.  
5. Black Out Curtains
Babies nap A LOT during the day. I found that blackout curtains helped the process of getting my babies to nap with more ease. We are surrounded by artificial light so even when the sun goes down you are likely to have some sort of light shining through your windows especially if you live in a city or suburban area. Although a lot of babies can sleep through anything, having the room pitch black to help signal their bodies that sleep time is imminent and it may help calm them faster for bedtime. I found this to be the case with my kiddos. You don't have to spend a fortune on these either. Amazon has some that worked just fine.  
6. Recycle and Reuse Second-Hand Items
Don't fret, all these items may seem costly, so when possible, consider purchasing second-hand items. From hand-me-downs from older children, friends or relatives, to joining Facebook groups whose purpose is to swap/sell gently used products at discounted prices, using recycled items will help you cut down on cost. Plus, using recycled items will help the environment in cutting down on waste. Parents.com put together a great list of baby essentials that are OK to buy used like toys, clothes, playpens and more.  
Being a new (or current) parent can be joyful but it can also be overwhelming. I have found that simpler is better and when it comes to "things" I have made sure to choose the items that help improve quality of life for myself and my family. It does take a village of "people" to raise a child, but it doesn't take a village of "stuff" to have a happy baby and a happy family.  All you really need are the essentials, some love, and sleep (but don't count on it).