Education
Immune Boosting Foods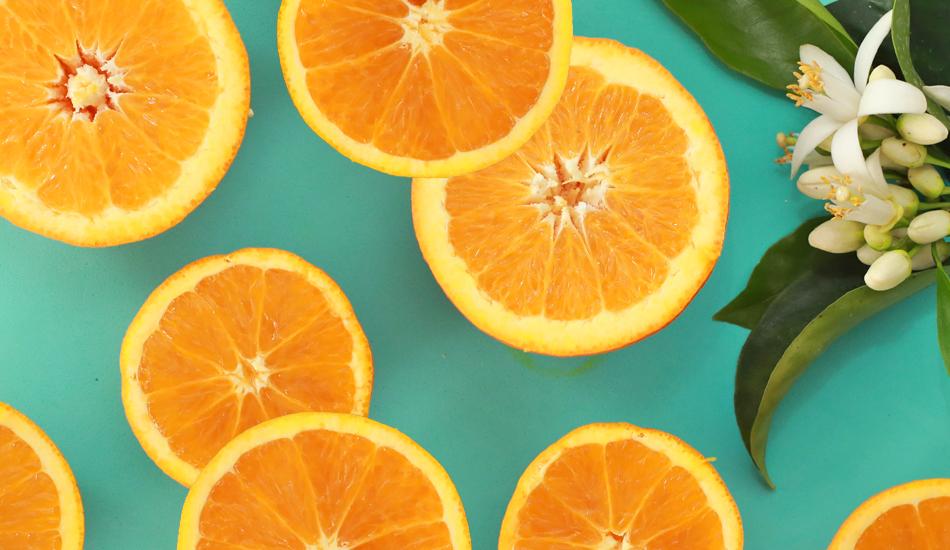 As many of us are spending more time at home with kids, health and wellness is top of mind! From fresh produce to pantry staples you can always keep on hand, we've gathered some of our favorite immune boosting foods to share with you and your families, and provide some fun recipe inspiration.
Foods That Can Boost the Immune System
Fresh Produce
1. Citrus Fruits 
One of the best ways to enjoy produce is by eating in-season. Citrus is full of vitamin C (1), which is important for supporting your immune system. They are also a great source of fiber, and contain plant compounds that promote heart health.
Make it kid-friendly: Slice oranges into segments for a quick fruit snack, or try a fresh-squeezed juice. 

2. Spinach (frozen or fresh!)
Spinach (and many other dark leafy greens) contain high levels of vitamin C, which is necessary for growth and development. Vitamin C is also crucial in helping the body fight off infection and increase antioxidants. Spinach contains good sources of iron, calcium, magnesium, and folate (2). Frozen spinach is also a great addition to any diet, as the nutrients are sealed in during freezing.
Make it kid-friendly: Whip up a spinach pesto sauce or blend some into their favorite banana muffin mix. You can also add spinach to any smoothie for added greens (shhh we won't tell your kids!)

3. Button Mushrooms
Mushrooms are one of the only food sources with naturally-occurring vitamin D, which keeps bones and immune systems strong. Research suggests that white button mushrooms specifically promote increased immune function (3).
Make it kid-friendly: Try mushroom and veggie kabobs or bread and bake them for a crispy surprise!

4. Broccoli (frozen or fresh!)
Broccoli, and other cruciferous vegetables, contain high levels of vitamin C, and studies have shown that it builds up immune defenses in one of our most important areas: the gut! Broccoli contains high amounts of glucoraphanin, a compound that converts into a potent antioxidant during digestion (4). 
Make it kid-friendly: Stir fry small pieces of broccoli with some of their favorite vegetables, or try one of our favorite veggie blends, Brocc-On! made with organic broccoli, spinach, extra virgin olive oil, sea salt, cumin and a squeeze of cold-pressed lemon juice.  

5. Ginger
Ginger has been used for over 2,000 years in traditional medicine for its incredible health benefits. Full of vitamins such as magnesium, iron, zinc, and calcium, ginger may help treat cold viruses and treat symptoms (5). Ginger is key in the absorption of nutrients in the body, and does so by stimulating the secretion of gastric and pancreatic enzymes.
Make it kid-friendly: Have a mommy-and-me tea party with fresh ginger tea, and add some honey to sweeten things up!
Pantry Staples
1. Beans
A variety of beans, including favorites such as red, navy, pinto, and black beans, can contribute anti-inflammatory properties (6). They are also a source of protein – getting enough protein allows your white blood cells to protect your immune system from invaders. Opt for fresh or canned, and when selecting canned, make sure to avoid added sodium or preservatives.
Make it kid-friendly: Make a DIY burrito line and let kids load up on healthy fillings, or mix black beans into their favorite salsa and serve with tortilla chips.

2. Almond Butter
Almond butter is not only delicious and a good source of protein, but also contains high amounts of calcium, magnesium, manganese, and phosphorus (7). Almond butter is a great source of vitamin E (7), an essential vitamin that protects eyes and the heart. Compared to other nut butters, almond is the highest in fiber and contains the least saturated fat per serving.
Make it kid-friendly: Try almond butter and jam sandwiches on whole wheat bread, or add some to their favorite smoothie.
Extra Boosters
1. Elderberry
Elderberry has been utilized as a natural remedy for thousands of years, and historians have traced its use back to the ancient Greek Hippocrates, the "father of medicine." Elder plants are grown in 30 different varieties and can be found around the world. The most commonly used type today is the European version, Sambucus nigra. Elderberries contain anthocyanins, chemical compounds that are known to have immunostimulant effects as well as anti-inflammatory and antioxidant properties (8).
Make it kid-friendly: Drizzle elderberry syrup over their favorite waffles or blend into a delicious smoothie.

2. Green Tea
Green tea has been enjoyed for centuries for its natural immune-boosting properties. It is a natural antibacterial, antiviral, and antioxidant (9), helping to remove unwanted bacteria, as well as remove cellular waste that can build up as a result of normal cellular activity. Green tea contains a compound called catechin, which can lower blood pressure and assist with weight management.
Make it kid-friendly: Try adding some raw honey to sweeten up a steaming cup of green tea.

Sources: