Baby
The Benefits of Turmeric for Baby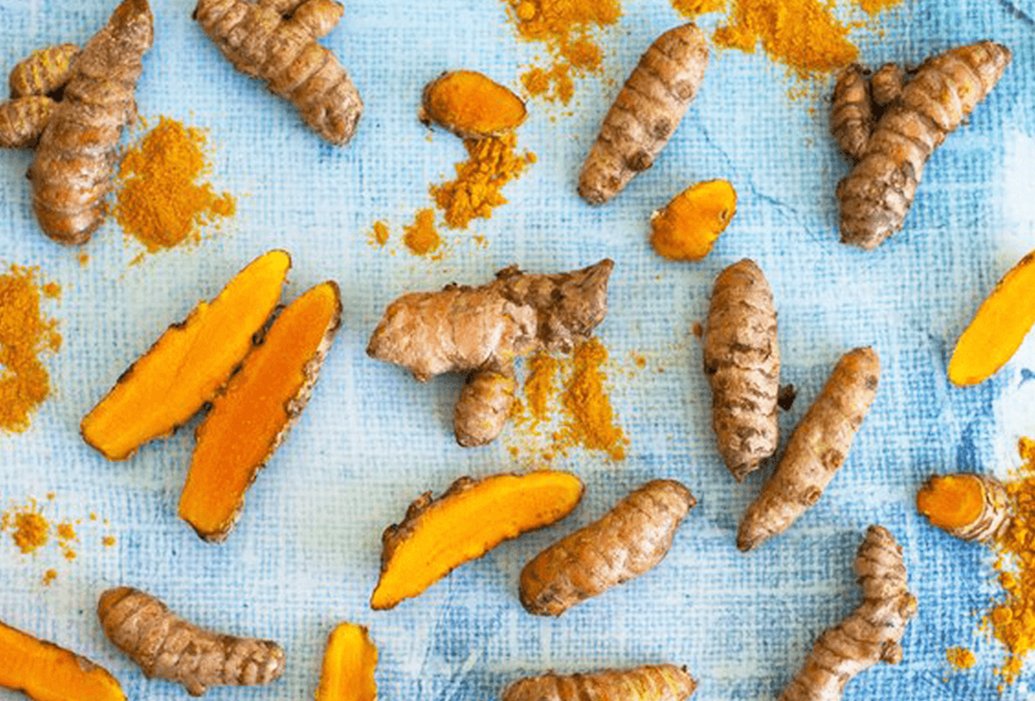 When I think turmeric, I think Golden Milk… My first sip of it was enlightening. The vibrant color and warm, comforting taste have made it an afternoon ritual. As a mild spice related to ginger, Turmeric pairs well with many ingredients. Both the powdered dry turmeric and fresh turmeric root have been growing in popularity as people discover its many health benefits. 
Turmeric is great for the whole family, even baby, and has been used for thousands of years as a flavoring, medicine, dye, (yes, it stains pretty much everything) and even in natural beauty treatments. I have not been brave enough to try it as a natural teeth whitener… Have you?
The powerful force within turmeric is called curcumin. Curcumin is a polyphenol that makes it yellow. It is also the reason turmeric has so many health benefits. 
3 Health Benefits of Turmeric    
Antioxidant and anti-inflammatory properties that help decrease swelling and inflammation in the body. Turmeric is even being explored as a cancer treatment1. 
Digestive aid that supports the growth of good bacteria in the gut and prevents gas and bloating.
Anti-microbial properties that can help prevent infections. Turmeric can even be used topically to help heal wounds, eczema and acne because it can naturally disinfect and decrease swelling2.

Meet Our Delicious & Nutritious Blend with Mango, Coconut, and Turmeric
Since we strive to create the most beneficial blends for baby, we use turmeric one of our delicious and nutritious blends, Gold-y Mango and the 3 Coconuts. This bright pouch combines organic mango, organic coconut milk, organic turmeric and organic shredded coconut. The shredded coconut gives it great texture for all the little ones ready to chew! This recipe, (like all our blends) has been crafted with the help of a pediatrician and childhood nutritionist to maximize the bioavailability of the nutrients, so baby's body can better absorb the vitamins and minerals. Turmeric is safe to introduce to babies who are 9 months and older.
Wondering how you can incorporate more of this amazing spice into your meals? Try adding it to applesauce, yogurt, roasted veggies, broth, smoothies, salad dressing, and curries. You can even mash it with an avocado to top your morning toast. The possibilities are endless.
Check out these inspiring ideas from Food Babe and Wellness Mama:
Written by Megan Young, Social Media Manger, Once Upon A Farm and Mother of two.
References