Recipes
Brocc-On! Chickpea Fritters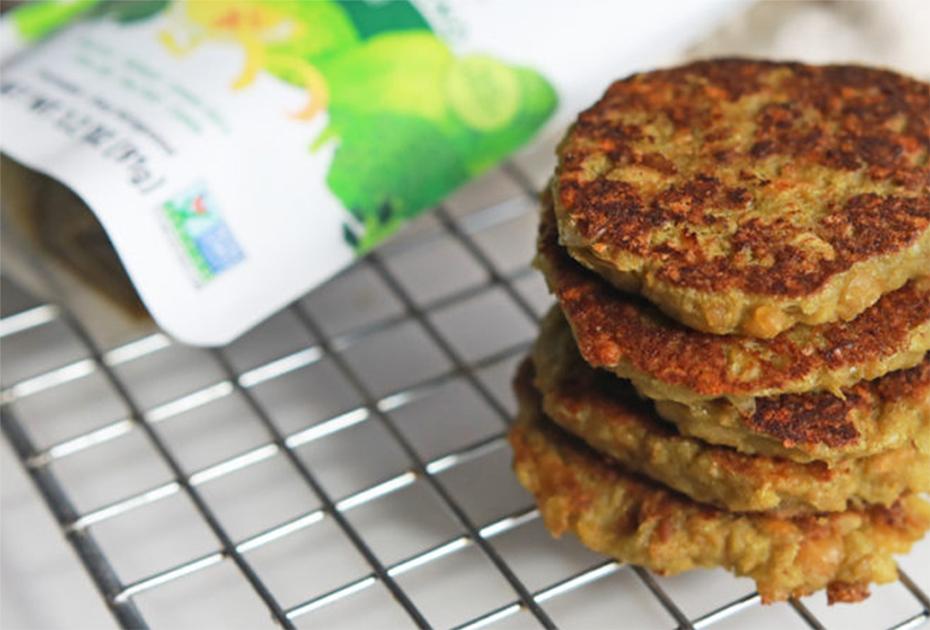 Looking to switch up snack time with a protein packed treat for tots? Look no further. Our four ingredient, fork-mashed
Brocc-On!
Chickpea Fritters are easy-peasy and sure to become a favorite for your little family. Our new veggie only
Brocc-on!
blend is is brightened by cumin for palate development and smoothed out with Extra Virgin Olive Oil for added
good fat
and the flavor is perfect for a savory
snack
,
lunchbox
staple or addition to any meal! Keep reading to see how we've incorporated it into a delicious chickpea fritter recipe!
Ingredients:
Directions:
In a small bowl combine chickpeas and

Brocc-on!

Mash well (but not completely smooth) with a fork.

Add parmesan cheese and chickpea flour then mix until well combined.

Slightly dampen your hands with water to prevent sticking and divide fritter dough into five parts and form patties with your hands.

Spritz a pan with olive oil and heat to medium-high heat.

Place fritters on hot pan and cook about 3-4 minutes on one side.

Flip fritters and press down lightly with your spatula. Cook 3-4 minutes until done.

Let the fritters cool before serving and enjoy!

The texture and taste are best when slightly warm or at room temperature but you can always make them ahead and store in the fridge until you're ready to serve! Just warm them back up in a pan with a spritz of olive oil and they'll be just as tasty!

Note: This recipe can be great for babies 9 months and up and can be used for baby-led weaning too. Be sure to always monitor your little one carefully when they eat and check with your pediatrician if you have allergy concerns or questions about the appropriate age to serve certain foods.